12 Larta CAP companies win Tibbetts Awards
For the last three years VOX has reported on many of Larta CAP companies' success with the esteemed Tibbetts award. This year, Larta Institute joins this distinguished crowd with our own Tibbetts Award. It is with great pleasure that we celebrate this honor with twelve of our CAP companies this year. Congratulations all!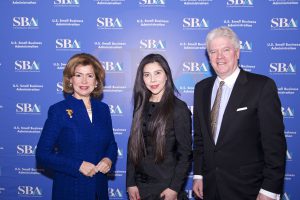 The Larta/Tibbetts Hall of Fame Illumina, Inc., San Diego, CA |Larta NIH CAP 2004-2005 Illumina was founded in April 1998 and received its first SBIR award in 1999 from the Department of Health and Human Services. This SBIR-funded genotyping project would become the technical foundations for Illumina's HiSeq X Sequencing Systems. By January 2014, the system allowed researchers to sequence the genetic code of a human for approximately $1,000.
Today the company has grown to over 5,000 employees globally and generated revenues of $2.2 billion in 2015.
Agile Mind, Inc., Grapevine, TX | Larta NSF CAP1 2011A
Agile Mind was founded in 2002 to enhance one thing: the opportunity to learn. The company focuses on equity and high achievement in mathematics and science for the disciplines' importance to both the lives of students and the future of our nation. With SBIR funding, Agile Mind developed 30 web-based visualizations to embed its high-school biology program. Since 2004, Agile Mind programs have served more than 4 million students and 35,000 educators, over 80% of whom live and work in underserved areas.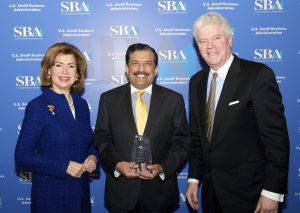 Exelus, Inc., Fairfield, NJ | Larta USDA CATP 2009-2010
Exelus' Solid Acid Catalyst (ExSact) is an engineered solid-acid catalyst that allows the oil industry to upgrade LPG (liquefied petroleum gases) into premium high-octane gasoline. ExSact replaces toxic liquid acids currently used in the industry.
In May 2015 Exelus signed a strategic alliance with KBR to commercialize ExSact worldwide. License fees and revenues from the first plant are in excess of several million dollars - revenue that led to continued growth and research and development work on next generation clean fuel technologies: natural gas and biomass as feedstocks.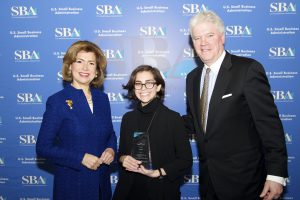 Ginkgo Bioworks, Boston, MA | Larta NSF CAP1 2013A
The Boston-based biotech startup marries biology with technology for efficient and sustainable manufactured high-value and high-demand chemicals in the fragrance, flavor and food industries. Ginkgo's engineers design synthetic gene pathways to alter the metabolism of yeast or bacteria. The result is a new desired chemical from the fermentation process. E.g., the Ginkgo team developed 1,700 different prototype strains, accounting for nearly 2.5 million base pairs of designed synthetic DNA in 10 months. As the foundries grow—today running 15,000 automated operations per month—timelines and costs will lower.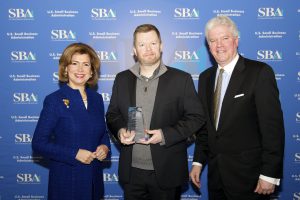 GVD Corporation, Cambridge, MA | Larta NSF CAP1 2012A GVD Corporation's mold-release coating made of highpurity polytetrafluo­roethylene (PTFE) uses no organic solvents or PFOA. GVD predicts sales will grow to $10 million within the next three to five years as the company expands its operations in the Southeast United States and establishes additional service centers in Europe and, ultimately, Asia.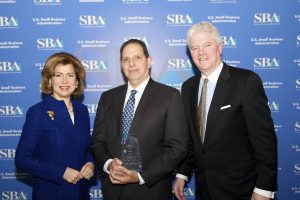 KeraMed, Inc., Orange, CA | Larta NIH CAP 2009-2010, 2014-2015 There are 10 million bilaterally cornea blind people on the planet, only 1% of whom have access to treatment due to a lack of graft tissue.
KeraMed's revolutionary KeraKlear is the first artificial cornea and practical alternative to corneal transplantation. Unlike transplant tissue, the KeraKlear cannot undergo rejection and provides immediate improvement in vision. Only 5-10% of the corneal tissue is removed during the surgery - a procedure that can be performed in the doctor's office. KeraKlear has European Approval and over 6 years of follow- up in patients, as well as permission from the FDA to run a U.S. clinical trial to be conducted at Harvard Medical School and other prominent academic eye surgery departments throughout the country.
Lynntech, Inc., College Station, TX | Larta NIH CAP 2005-2007, 2008-2009, Larta USDA CAP1 2012-2013, 2014-2015, Larta USDA CATP 2012, 2016-2017
Lynntech has specialized in electro-chemical power for over two decades, with a strong focus on fuel cell technology – technology and expertise used by the Navy and NASA. Lynntech is developing a novel class of HER3 antagonists that potentiate anti- tumor effects of current HER2-directed therapies via blocking ligand-dependent and ligand-independent HER3 heterodimerization. Their work is essential to counter the emergence of primary and secondary resistance to therapies.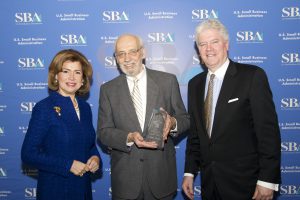 Mikro Systems, Inc., Charlottesville, VA | Larta NIH CAP 2006-2007 Mikro's patented TOMO® manufacturing platform enables rapid, cost effective development and production of high performance products made from metals, ceramics, polymers and composite material systems.
Mikro has applied TOMO, with over 130 patent applications filed to date, to meet critical mission and program needs for NASA, NIH, DOE, and DoD and commercialized products and technology in three major markets: Medical, Energy, and Aerospace. Their commercial product sales and licensing revenues are over $45 Million.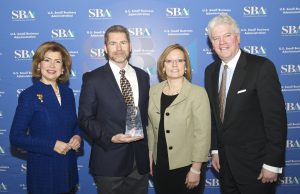 Parabon NanoLabs, Inc., Reston, VA | Larta NSF CAP1 2009B, 2014B Snapshot is a revolutionary new forensic DNA analysis service that accurately predicts the physical appearance and ancestry of an unknown person from DNA. It can also determine kinship between DNA samples out to six degrees of relatedness. Snapshot is ideal for generating investigative leads, narrowing suspect lists, and identifying unknown remains. In the two years since the company first commercialized, their product, Snapshot, has been used by over 80 agencies within the law enforcement and counterterrorism communities, with analyses performed in 10 countries.
Parabon is just one of a handful of companies in the world that both analyzes DNA for its biological content and also uses it for nanomanufacturing. The company's Bioinformatics division investigates human DNA for forensics and medical applications, while its Nanotechnology division uses synthetic DNA to construct custom macromolecules for therapeutics and diagnostics.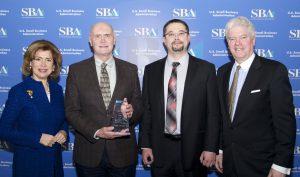 Physical Sciences, Inc., Andover, MA |Larta NIH CAP 2005-2007, 2008-2009, 2010-2011, Larta USDA CAP1 2012-2013, 2015-2016 Physical Sciences, Inc. (PSI) was founded in 1973, 10 years before the SBIR program began, and received its first award in 1984 with 50 employees, today the company has grown to approxi­mately 200.
Physical Sciences' algorithm Poisson Clutter Split (PCS) permits sensitive detection and identification of radiological threats in a compact form factor. Funded by multiple SBIR programs, PCS is part of DNDO's "Cost Effective Materials Portfolio" and maximizes the return on investment to the U.S. Taxpayer by adding value to resources far beyond those provided to implement PCS.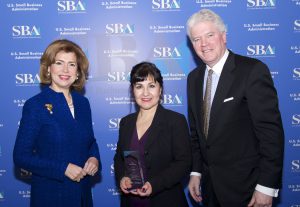 Privo Technologies, Peabody, MA | Larta NSF CAP1 2013B, NIH CAP 2016-2017 Privo's topical treatment is simple to administer and customizable for several other cancers such as skin, colorectal and anal. Currently, there are no known safe and effective treatments for these type of cancers. Among their objectives is to eliminate toxic side effects caused by intravenous (IV) chemotherapy.
Privo's topical delivery platform is composed of proprietary combination of active drug particles, polymers and other excipients in a unique formulation to deliver and retain high doses of the active drug directly in the tumor without generating dose limiting side effects. Privo's topical cancer patch has the potential to revolutionize the way many epithelium-based cancers are treated. Epithelium cancers such as oral, skin, and anal cancers can significantly benefit from high concentrations of topical and local treatment with negligible toxicity.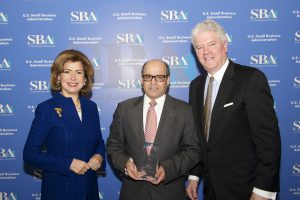 Tangible Haptics (Tanvas), Chicago, IL | NSF CAP1 2012B Tanvas uses surface haptics to add a new dimension of interaction that goes beyond the buzz of vibration and brings unlimited textures and feelings to flat, physical surfaces. TanvasTouch can be built into any touch-enabled product across a wide range of applications including automotive, retail, consumer electronics, visually impaired and custom displays. It is unique not only in its range, but also in its ability to connect the physical and digital worlds, transforming the way we communicate, share, interact and connect with technology.
Founded in May 2011, the company received an NSF SBIR Phase I grant in July 2012 with just one full time employee, two inventors and full time professors. Today, Tanvas remains one of Chicago's hottest tech startups, with 15 full time employees. Tanvas has also closed a $4.6M Series A investment from R7 Partners, Peak6, Northwestern University, and Silicon Valley venture investors.