2015 Ag Innovation Showcase Presenting Companies
Each year, the Ag Innovation Showcase, the premier ag event devoted to innovations in the sector, features the most promising ag start-ups and research projects pursuing solutions in ag-biotech, renewable energy, sustainable materials, animal health, soil and water, and farming technology from across the globe. We are excited to announce our 2015 presenting companies. This diverse group of companies comes from the United States, Holland, Canada, India, and Israel. Together they tackle a wide range of issues that face agriculture. The Showcase presents solutions that address their commercial viability while addressing urgent issues of concern to people everywhere. The companies present in one of four showcase areas in ag: biological solutions, farming innovations, precision ag and renewables & sustainables.
Read on to get a sneak peek at the companies showcasing at our 2015 Ag Innovation Showcase in St. Louis, MO, September 14-16.
Precision Agriculture
Precision Agriculture is a combination of technologies and applications to measure multiple variables in multiple locations benefiting the economy of crops, soils, groundwater and harvesting predictions. Precision agriculture is changing farming from the inside out, giving farmers from large or small scale farms, the power to maximize each growing season.
Biological Solutions
Companies specializing in Biological Solutions use innovations in biotechnology and advances in analytical sciences to resolve a range traditional problems in agriculture and food production. They have a wide range that includes plant protection through gene suppression and non-gmo solutions, antimicrobial technology, mycorrhizal inoculants to help plants absorb soil nutrients, and probiotics for healthier cows.
AgriMetis
develops natural product derived compounds to protect crops, recreational land, gardens and homes from weeds, fungal diseases, and insect pests.  AgriMetis both discovers novel active ingredients and develops cost effective routes to make them for this $54 billion industry. Natural products are complex molecules, which are produced in small amounts in response to environmental cues, making them difficult and expensive to work with. This has limited the ability of natural products to be widely used for crop protection.  AgriMetis is working to overcome these challenges using recent advances in synthetic biology and chemistry.
APSE
develops technology for the cost effective production of RNA for topical RNAi applications in broad acre agriculture.  Topical RNA for RNAi is an exciting new non-GMO technology whose utilization is constrained by the cost, delivery and protection of RNA.  APSE technology primarily addresses cost but may also have utility for delivery and stability of RNA.  APSE encapsidation/fermentation technology is unique and scalable.  While other high use rate applications for RNA (such as for RNAi in aquaculture or animal husbandry) could also benefit from this technology APSE initial focus will be for agriculture crop protection and improvement.
Renewables & Sustainables
Renewables & Sustainables are companies with innovations after the big win for the environment. Solutions include renewable energy (biomass conversion), clean waste water without the use of chemicals, bioplastics from agriculturally derived biogas, architecture materials from traditional lumbers waste product, and high-purity phosphoric acid without high volume waste.
Mango Materials'
technology transforms agriculturally derived biogas into biodegradable, economically and functionally competitive bioplastics. Biogas is fed to bacteria that produce a biodegradable polymer, polyhydroxyalkanoate (PHA). The PHA can be then formed or molded into valuable products.  Once that product is no longer needed, the PHA will break down in a microbial rich environment, such as wastewater treatment plants, landfills or agricultural facilities.  This breakdown produces methane, which can be turned back into PHA. Its operations team has the world-class scientific knowledge and technical expertise to efficiently scale production of biodegradable plastic from affordable, renewable, and locally sourced waste biogas.
Whole Trees
engineers and manufactures waste trees into beautiful structural systems for residential and commercial buildings.  Using the latest digital tools, we're decoding tree's strength which makes it 50% stronger than milled wood.  We have proof of markets, revenue, factory, sales and distribution.   We are first to engineer and commercialize trees branching forms into a suite of products and IP and build with it.   Soon we will demo an on-line engineered tree catalogue for suppliers to market to building professional .  We are looking for industry partners and investments to further develop this first global engineered tree website connecting suppliers with sales.
Farming Innovations develop or deploy solutions that address big problems in traditional agriculture and aim to increase productivity and improve yield, mitigate disease through point-of-care diagnostics, eco-friendly pest control, enhance efficient distribution, reduce waste and contamination and create environmentally benign outcomes for crops.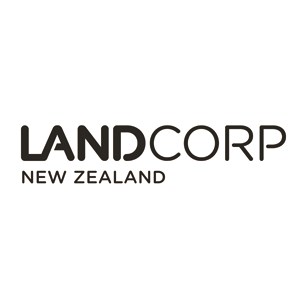 Landcorp
Farming Limited is a leader in New Zealand agriculture and strives for best practice in dairy, sheep, beef and deer farming, for sustainable use of resources and continuous improvement in livestock genetics and farm systems. Landcorp is a State Owned Enterprise and one of New Zealand's largest farming organisations, with 140 properties.