2016 Annual Report
We are proud to share our 2016 Annual Report with our Vox readers. 2016 was marked by continued success for Larta Institute, and further underscored our mission to energize innovations in science and technology.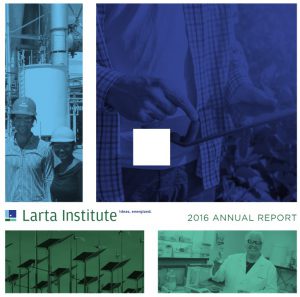 In the Annual Report, we illustrate the impact our Commercialization Accelerator Programs (CAPs) and the application our network-centric practice have had on our portfolio entrepreneurs. Further, we present the potential impact their innovations will have upon the world. Read Larta Institute's 2016 Annual Report here: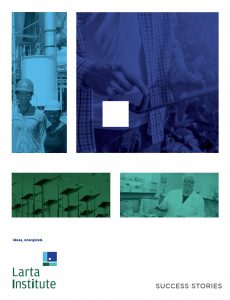 As a companion piece to our 2016 Annual Report, we also present, for the first time, a booklet highlighting success stories from our portfolio. These cover both their growth through revenue, public exit or acquisition. Read Success Stories here:
At the center of our world, we place entrepreneurs. We surround them with a team that explores their unique needs and believes in the potential of their innovations. Our trademarked programs offer real-world benefits companies can leverage on their runway of success as they commercialize their innovations that feed, fuel and heal the world.