#AgInShow2015 Photo Album
#AgInShow2015 was a huge success! Registration sold out a week before the event with 401 attendees representing 13 countries and 32 U.S. states
The Ag Innovation Showcase is run in partnership by Larta Institute, Donald Danforth Plant and Science Center, and BRDG Park.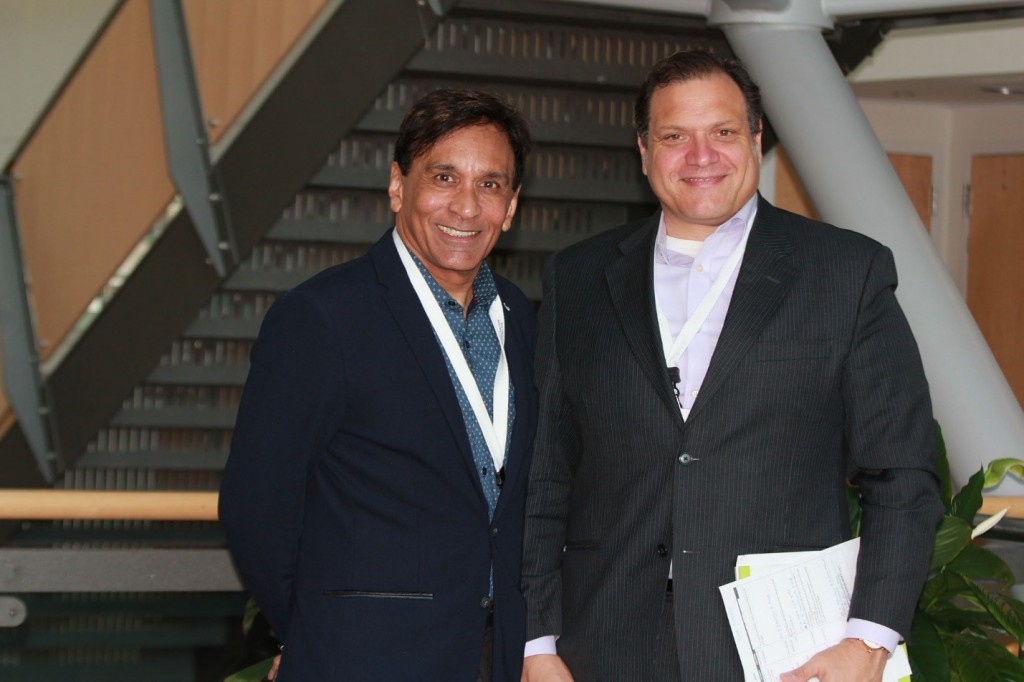 "Do you want this to be your last cup of OJ?"
Entrepreneurial spirit was apparent in every corner of Ag Showcase. Forrest Innovations set up a fresh orange juice machine with these custom cups to create awareness of citrus greening. Forrest uses RNAi technology to address two major challenges facing humanity: to reduce the burden of mosquito born diseases which kill more children than any other cause, and, provide a solution for citrus greening, a devastating bacterial disease that is wreaking havoc in major citrus producing regions, including Florida.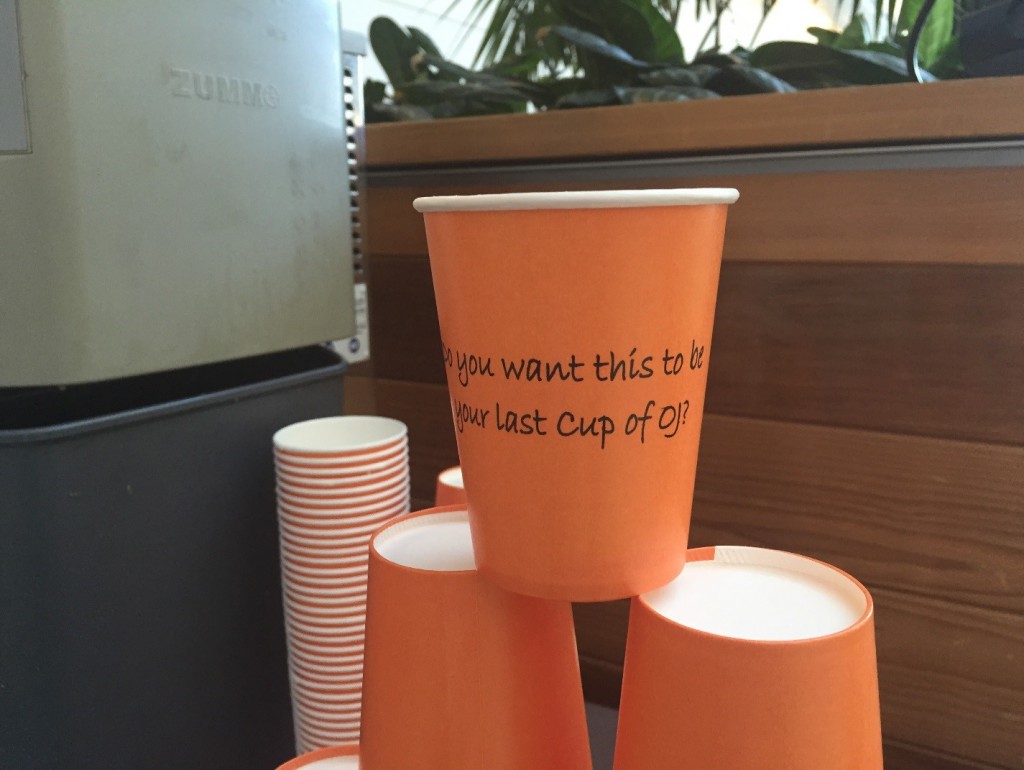 Opening Keynote – "Sequencing the Food Supply Chain" with Bart C. Weimer from UC Davis, Jeffrey J. Welser from IBM, and David Crean from Mars.
Last minute presentation prep for Mango Materials' Anne Schauer-Gimenez, VP of Methane Marketing. Four of this year's presenting companies were women owned.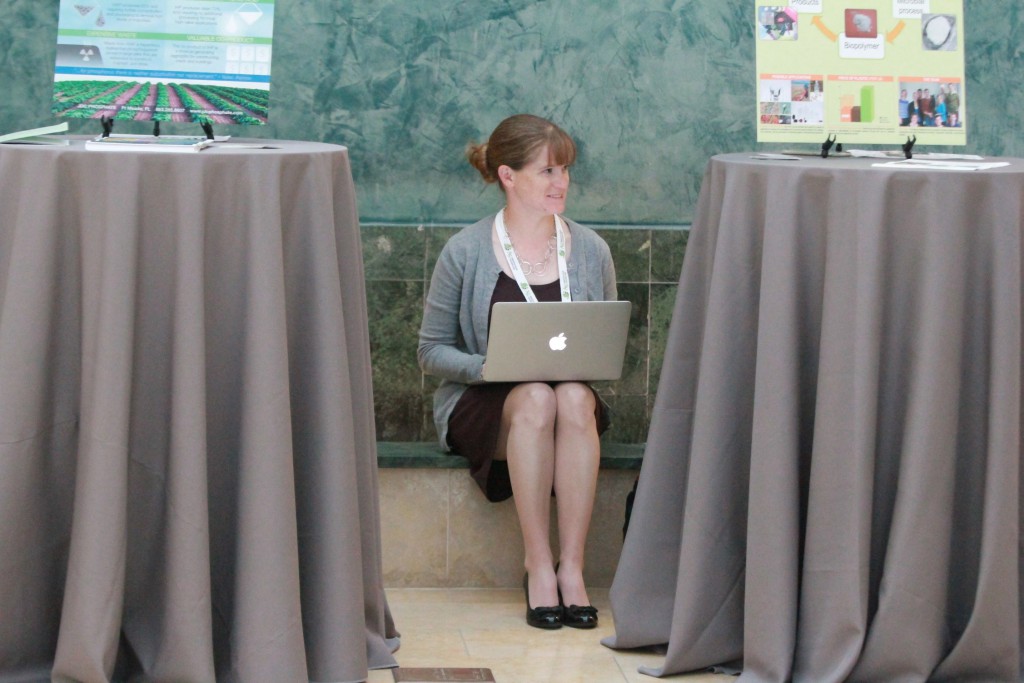 Networking, networking, networking. Connections, investments, deals, and partnership is why most industry insiders come to #AgInShow2015. Every square foot of meeting space offered for private meetings was used and scheduled to capacity over the 3 day event. 373 attendees registered on Larta Link, the event's meeting scheduler, with 397 meetings scheduled.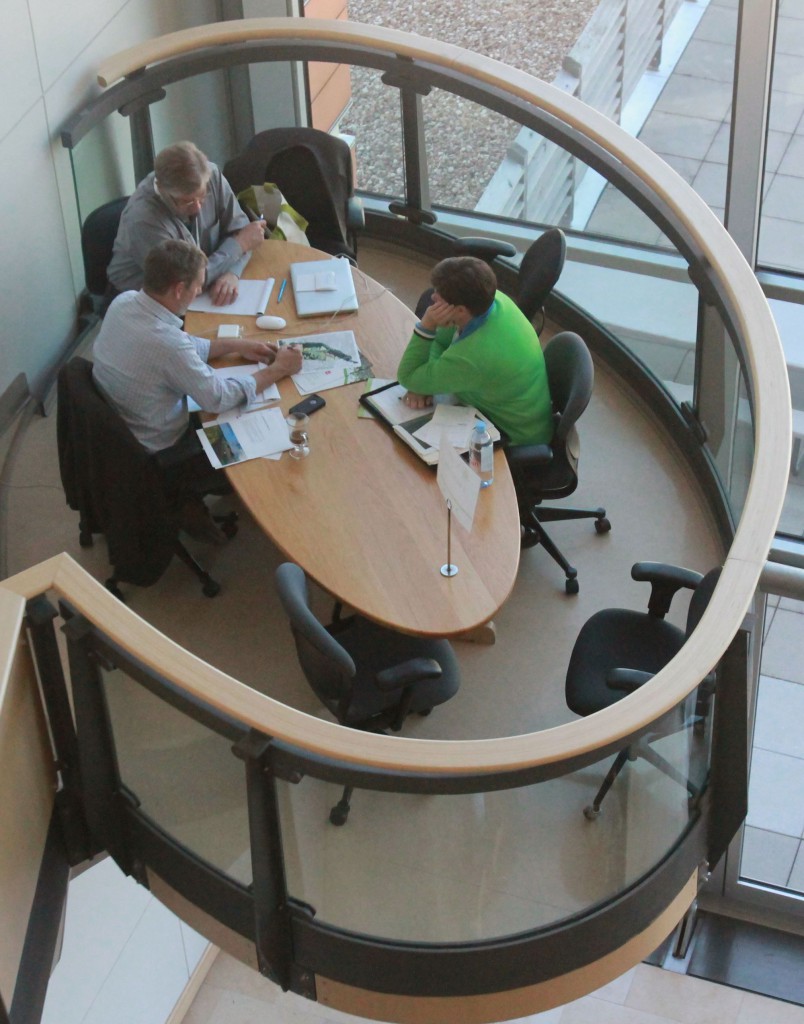 The 20 minute GMO Spotlight Session was one of the best attended and most talked about panels on the agenda. The discussion will continue on the Ag Showcase blog and in the GAIN forum throughout the year until Ag Innovation Showcase 2016.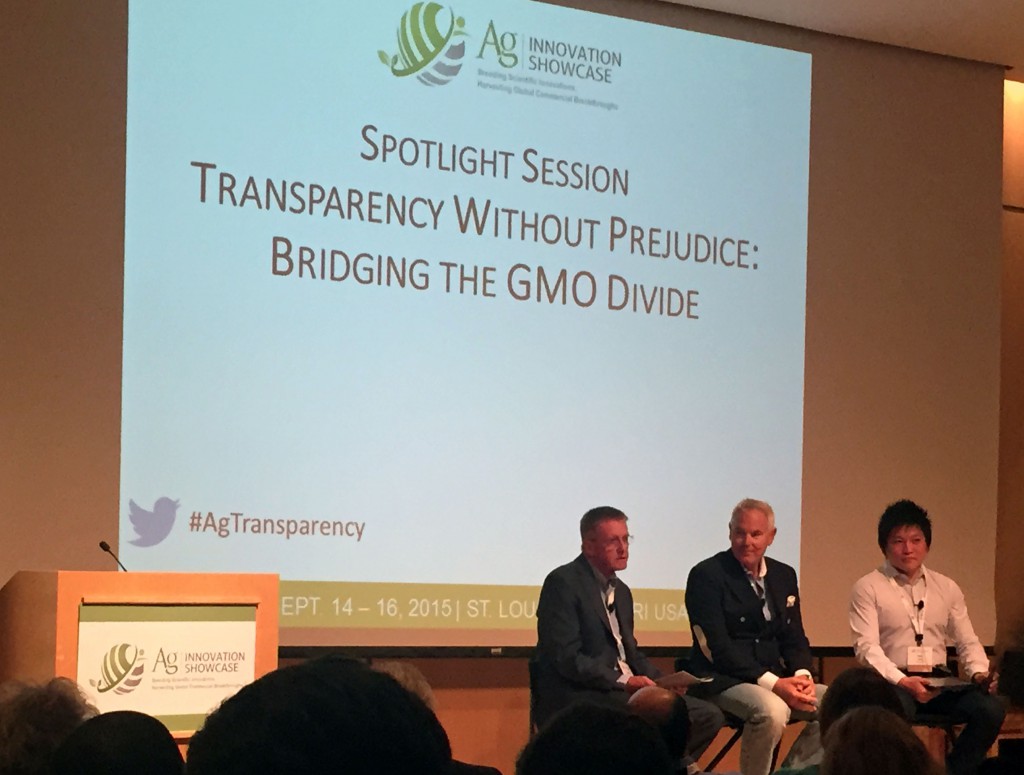 Two Special Content Sessions this year from USAID, Boeing and Yield Lab at Ag Showcase. 10 companies from USAID presented to a packed audience in the Wampler Room.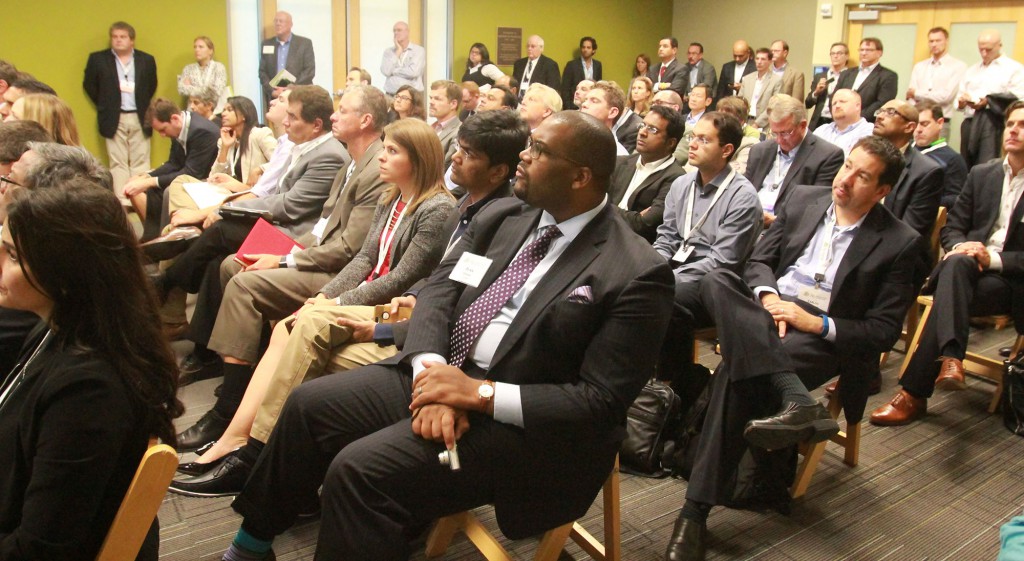 The Showcase of 20 companies ran in four agenda blocks over two days' time. The companies represented 5 countries, and 91 applications in four areas of ag - Biologicals, Precision Ag, Farming Innovations, and Renewables & Sustainables.  64 investors saw them present.