Answering the call for keeping America's innovative economy successful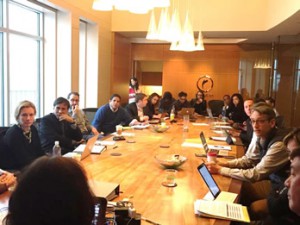 In October 2014, Rohit Shukla was selected by U.S. Commerce Secretary Penny Pritzker to serve on the National Advisory Council on Innovation and Entrepreneurship (fondly referred to as NACIE). The two-year appointment for what is referred to as "NACIE 2.0" is coming to a close this Fall when the council will present their final report to the Commerce Secretary. The council's goal is to foster a more innovative U.S. economy that is better at inventing, improving and commercializing products and technologies to increase productivity and competitiveness. "NACIE 3.0" will take up its appointment on October 6, 2015.
A blog post by Julie Lenzer, Director, EDA Office of Innovation and Entrepreneurship, who chairs the council, points to the culmination of the council, which during its tenure has been busy "helping provide critical insight to legislators during the drafting of the JOBS act, rallied over 140 university presidents to commit to supporting entrepreneurship across their campuses, and recommended new strategies to modernize labor market data."
She quotes Rohit in the blog, and accurately captures the passion he has for innovation and entrepreneurs, which most likely reverberated through NACIE much like it does through Larta on a daily basis.