Companies Worth Watching at BIO's Innovation Zone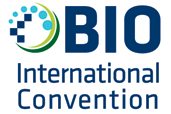 Exciting news! Nineteen Larta NIH CAP (Commercialization Assistance Program) companies have been selected to attend BIO and exhibit in the conference's Innovation Zone. Five of our portfolio companies have been invited to present in the Innovation Zone, where they will have the opportunity to give a 13 minute pitch to an audience of potential industry partners and investors, followed by a 2-minute Q&A.
Larta portfolio companies pitching at BIO's Innovation Zone in Theater 3 "Doctor Nucleus": Tuesday, June 16th, 10:00 a.m. - NeurOp, Inc.  Tuesday, June  16th, 10:30 a.m. - GlycoMira Therapeutics, Inc. Wednesday, June 17th, 2:00 p.m. - Aronora, Inc.  Wednesday, June 17th, 2:15 p.m. - Translational Sciences, Inc.  Wednesday, June 17th, 2:45 p.m. - Pulmokine, Inc. 
BIO is the world's largest, most influential biotech meeting. The BIO International Convention regularly attracts 15,000 of the most powerful biotech and pharma players from 65 countries, offering powerful business partnering, networking and education that go far beyond professional development. BIO is from June 15-18 in Philadelphia at the Pennsylvania Convention Center.
Below is a list of Larta portfolio companies from our NIH Commercialization Assistance Programs selected to Exhibit at BIO's 2015 Innovation Zone. Biotechnology companies
Aciont® Inc. is a specialty biopharmaceutical company that commercializes localized, non-invasive, controlled and sustained release back of the eye therapeutics for sight threatening diseases such as severe uveitis, diabetic macular edema and age-related macular degeneration.
Advanced Plasma Products, Inc. focuses on commercializing an array of innovative products based upon the One Atmosphere Uniform Glow Discharge Plasmas (OAUGDP) technology, a patented platform technology capable of creating a long-term family of products. The Atmospheric Plasma Wound Applicator (APWA) is capable of destroying wound bioburden and stimulating wound healing while causing minimal damage to surrounding tissues.
Aronora commercializes unique anticoagulant ("blood thinning") products that do not cause bleeding.
Pharmaceutical companies
Biomedica Management develops novel treatments in inflammation, sepsis, and wound healing with civilian and military applications, which address serious unmet medical needs.
Neurop, Inc. develops more effective and safe medicines for the treatment of major depression, neuropathic pain, ischemia and other indications. Neurop is a
Orbis Biosciences develops novel, controlled-release drug delivery systems using Particle Fabrication technology.
Pulmokine is a Biopharmaceutical Company whose mission is to develop new treatments for pulmonary arterial hypertension and related disorders.
Synthonics is a pharmaceutical company focuses on the discovery and development of drugs that incorporate our proprietary metal coordination chemistry, such as zinc, bismuth or magnesium, to an active pharmaceutical agent to create a new and more effective drug (a metal coordinated pharmaceutical or "MCP").
Therapeutic companies
Giner is a electrochemical technology company that develops a lithium therapy is currently used as a treatment for bipolar disorder and other manic disorders.
GlycoMira Therapeutics, Inc. is developing the next generation of therapies for oral inflammatory diseases that plague half of all Americans. Their focus includes periodontitis, a common inflammatory disorder of the gingival tissues and bone that is a major factor promoting tooth loss and for which there have been no new drugs developed in over a decade.
Diagnostic companies
Immunetics develops diagnostic products for a variety of bacterial, viral and parasitic diseases including Lyme disease and HIV.
Intrinsic LifeSciences (ILS), The BioIron Company™ is an independent Life Sciences company developing innovative in vitro diagnostic devices for applications in clinical medicine.
InvivoSciences provides phenotypic compound screening services for first-in-class drug discovery and drug repositioning.
Iron Horse Diagnostics, Inc. develops diagnostic tests in neurologic disorders. They have generated and validated diagnostic tests for amyotrophic lateral sclerosis (ALS) and developed assays for traumatic brain injury (TBI) and concussion.
Research Tools companies
Lucigen delivers advanced molecular biology products and services to life scientists by inventing solutions to the most difficult problems in DNA cloning, amplification, protein expression, and next generation sequencing.
Pressure BioSciences, Inc. (OTCQB: PBIO) develops, markets, and sells proprietary laboratory instrumentation and associated consumables life sciences sample preparation market.
Medical Device companies
Nimbic Systems, Inc. develops technologies that can be employed in operating rooms to reduce the risk of surgical infections. One of the technologies is to create an air barrier over a surgical incision to prevent ambient bacteria in the OR from entering the patient's body.
Biotechnology companies
Therasource develops novel anti-inflammatory therapeutics such as recombinant proteins and peptides for the treatment of human diseases including acute kidney injury (AKI), inflammatory bowel disease (IBD), acute radiation syndrome, and sock and sepsis.
Translational Sciences is in the clinical development of a novel antibody therapy technology to prevent disability and death in patients with acute cardiovascular diseases and stroke.