Companies Worth Watching: Sharklet Technologies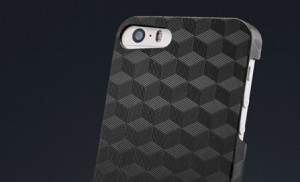 Smart Surfaces It's confirmed. Sharklet Technologies is a company worth watching. Last quarter Forbes identified four companies focused on revolutionary materials science. Sharklet Technologies, a Larta alumni, is among them. Read the article here.
Sharklet Technologies is a seven year old, Colorado based biotech company that has commercialized a revolutionary new surface technology called Sharklet™. Mimicking the microbe-resistant properties of sharkskin, their product is unlike anything on the market today. Sharklet is the first non-toxic, long-lasting, environmentally safe, no-kill surface. The product is positioned to be adapted for a myriad of environments that are chronically challenged with bacterial control, such as cell phone covers, public bathrooms, childcare products, food service and hospitals. The texture inhibits the survival, colonization, transfer and migration of bacteria such as Staph, MRSA, and E. coli. No chemicals, antibiotic or heavy metals are used.
Simply put, it's the Sharklet pattern on the cellphone case that bacteria find inhospitable. All that, and it's affordable.
And if that's not enough to convince you, Sharklet Technologies was also honored as a Colorado Company to Watch Class of 2014 for their contributions to their state's economic growth.