Companies Worth Watching - Stony Creek Colors and Green & Grow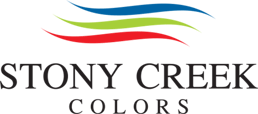 We think all the companies we work with are worth watching. Stony Creek Colors and Green & Grow, Inc. are two Larta portfolio companies recently singled out as companies to watch by Forbes and Austin's Chamber of Commerce.
Forbes puts the spotlight on Tennessee as a hotspot for women entrepreneurs, highlighting Sara Bellos, founder of Stony Creek Colors. We know Sara and her company well. Stony Creek is currently a portfolio company of Larta Institute, in our 2014-2015 USDA Commercialization Assistance Program. Her company creates plant-based dyes to replace petroleum-based dyes that are the leading causes of industrial water pollution. Her USDA grant work focused specifically on improved extraction techniques and supply chain development for indigo crop and black walnut hull.
Because Sara is a part of our USDA Commercialization Assistance Program, Sara works one-on-one with Larta mentor and Principal Advisor, Robert Calcaterra, to accelerate the commercialization of her business.
"Sara is a very smart young woman who has created a unique opportunity for her company to enter a very old and ecologically damaging industry dominated by foreign companies," says Bob. Through her incredible energy she has demonstrated the ability to use plant based systems to develop environmentally superior multiple water based color dyes; opening new plant opportunities for farmers in the United States. At the same time she has been able to establish relationships with some very large fashion companies and fabric mills willing to work with her to commercialize her color dyes. It's fun to work with her as her professional mentor because of her creativity, dedication and commitment to succeed."
Read the Forbes article here.

Green & Grow, Inc. made the Austin A-List of Most Promising Startups, by the Austin Chamber of Commerce's Innovate Austin initiative, and South by Southwest Interactive. If you are an ag-head like us, you'll remember Green & Grow was a presenting company in the 2013 Ag Innovation Showcase. The Ag Innovation Showcase is the ag industry's premier event on innovation in ag. It is designed and managed by Larta Institute in partnership with Dan Danforth Science Center and the Bio-Research & Development Growth Park.
Green & Grow worked with Larta mentor, Vija Chauhan, [link] to prepare for the Showcase. In 2014, after the Ag Showcase, Green & Grow secured $6M in Series B funding from Otter Capital to accelerate the commercialization of their Agriplier® technology.
Green & Grow developed and tested their Agriplier® technology which improves crop yield. Their products are based on non-living, non-toxic, microbe derived by-products, which contain specific metabolites and stimulants that significantly improve many crops. They have tested for two seasons on soy and corn, and were the top performing product for two consecutive years in 2013 and 2014 at the IPSA Soybean seed enhancement trials. Their corn tested well too.
Read the press release here.