Housewarming party: Larta Institute's Open House
Larta Institute opened its doors for a friendly Open House/turned housewarming party on December 1st. From 11:00 a.m. to 3:00 p.m., well-wishers, supporters and friends walked through the doors of our new South Park office to tour our new digs, take in the view and connect with us and each other.
Gallery of Innovation to feed, fuel and heal the world
We were proud to display a gallery of products from our portfolio companies in our mission areas – Feed, Fuel and Heal.  Guests were able to touch and feel these tangible fruits of innovation which we have been so engaged with through the programs we have designed and built over the years.
Among them:
Liftware, formerly Lift Labs when they went through our NIH-CAP in 2011 and 2012; the Company was acquired by Google in 2014.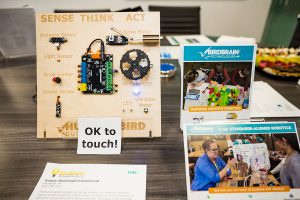 Birdbrain, an education company from our 2017 commercialization program (for their NSF grant), had one of the most popular, interactive displays.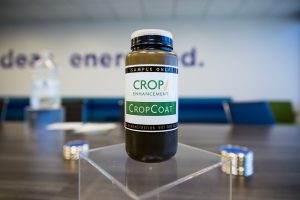 Crop Enhancement's Crop Coat protects plants from pests. The company won the People's Choice award at our 2016 Ag Innovation Showcase.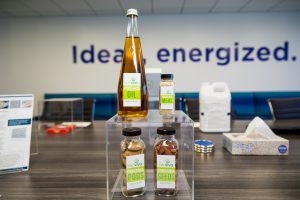 Terviva is working to offer the pongamia tree (yielding oil and protein meal) an important replacement crop especially in areas suffering from citrus greening, a devastating disease.  The pongamia tree grows in poor soil and moisture conditions. Terviva went through our commercialization program in 2011 when they were awarded an NSF grant, and they presented at our Ag Innovation Showcase in 2013.
We thought there were plenty of Aketta's crickets to go around. Not a single package was left at the end of the party! We also included them in our salad!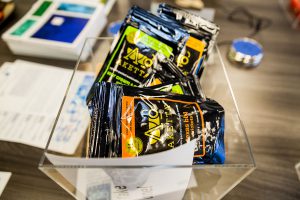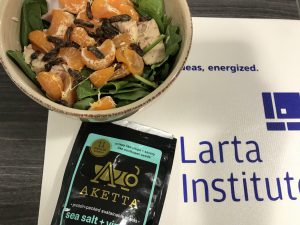 Networking among friends, neighbors and colleagues
This cool crowd was engaged and relaxed in conversation with us and each other.  One of the best things we do, and did at the Open House,  was to introduce people who should know each other to each other.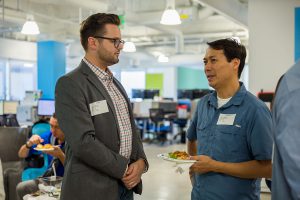 Tim Barnes from Hercules Capital, Tuan Hoang from the USC Coulter Translational Center for Innovation at USC met each other at the open house
Josh Hofheimer from Sidley Austin, Rohit Shukla, Larta's Founder and CEO, and Jennifer Dyer from the USC Stevens Center for Innovation at USC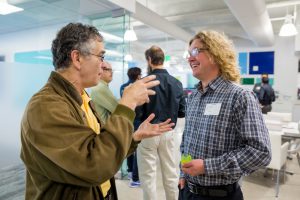 Richard Koffler from Greenwings Biomedical and John Plemmons a student at Cal State Polytechnic University at Pomona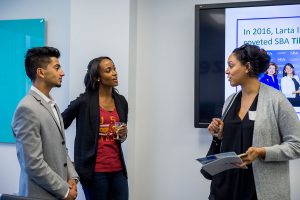 Jelani Odlum from Larta, intern Rathin Anand Nadine Afari from USC Keck School of Medicine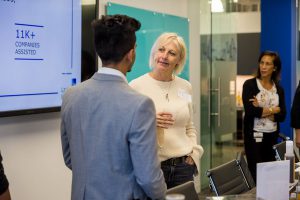 Ann Carpenter of Braid Theory
Michael Arciero from Licensing at USC, Beth Cole from Larta, and Tuan Hoang from USC Coulter translational Research Partnership