Incoming Larta Distinguished Fellow Maria Contreras-Sweet, City of Los Angeles Proclamation at Larta's Holiday VIP Reception
Thursday, November 30th, Larta held our first Holiday VIP Reception at our new digs in the South Park neighborhood of Downtown LA. It was a very special night for all of us. Take a look at the photo gallery below.
Maria Contreras-Sweet, Larta Institute's First Distinguished Fellow
Former SBA Administrator, Maria Contreras-Sweet, to celebrate Larta's outstanding year.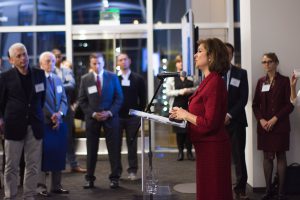 Maria Contreras-Sweet publicly accepts her Larta Institute's Distinguished Fellow honor, while Larta's Chair, Bob Ashley (Left) and Ag Director, Claire Kinlaw (right) look on.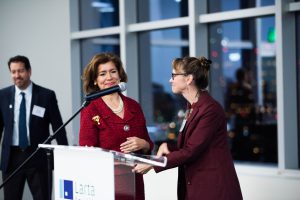 Ag Director Claire Kinlaw introduces Maria Contreras-Sweet.
Our portfolio companies' prototypes gallery
Julianne McGoldrick, our International Relations and Global Business intern from USC, put together an impressive display of our portfolio companies' products. The "gallery of innovation" was a hit!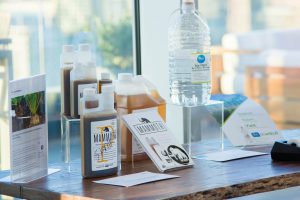 A sampling of the prototypes gallery, including the two awards Larta Institute was honored with this year: Tibbetts Award and SSTI award, Creating a Better Future through Entrepreneurship and Capital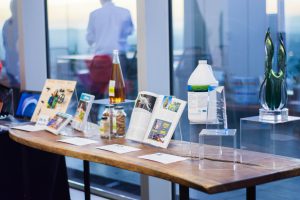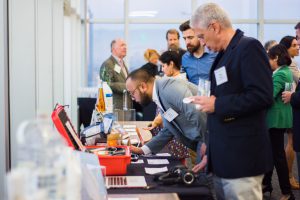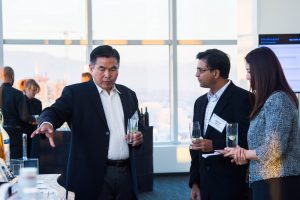 Keramed CEO, Yimin Shiuey explains his company's cornea replacement surgery to Larta's principal advisor Gunjan Siroya and Life Sciences Director, Judy Hsieh.
A proclamation from the Mayor of the City of Los Angeles
William Chun, Deputy Mayor, stepped up to deliver Mayor Eric Garcetti's proclamation to Larta Institute.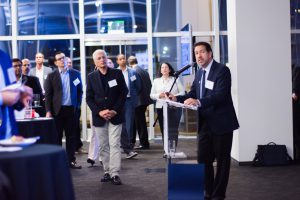 Carlos Gutierrez brings everyone up to date on Larta Institute.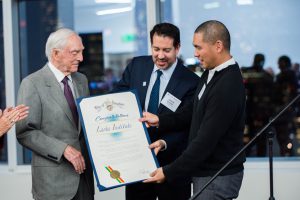 Deputy Major of City of Los Angeles presents Larta's Chief Strategy Officer, Carlos Gutierrez, and Larta's Chairman of the Board, Bob Ashley, with a proclamation signed by Mayor Eric Garcetti.
And then we networked
It's not a Larta event without good, old-fashioned networking. We live up to our "network-centric" promise!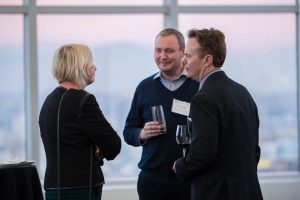 Keith Hoffman from LA BioMed, Llewellyn Cox from Lab Launch, and An Carpenter from Braid Theory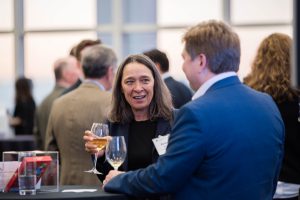 AnnMaria Demars from 7 Generation Games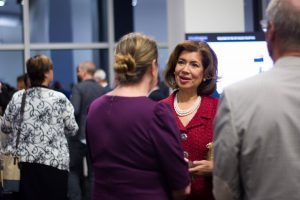 Maria Contreras-Sweet talks to a guest at the VIP Reception.