Larta Recommends: BIO International Convention, June 15-18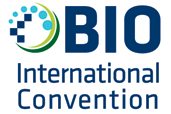 Five companies participating in Larta's Global Bridge program, the "Malaysia Bio-Accelerator Program," will be featured at BIO this year. At the conference they will pitch their innovations, meet with industry executives and network at the show under our guidance. Additionally, several Larta NIH CAP and NSF-CAP1 alumni companies will present at BIO's Innovation Zone, a special innovation pavilion at BIO Philadelphia.
BIO is the world's largest, and most influential biotech meeting - coming to the Pennsylvania Convention Center, June 15-18, 2015, and you won't want to miss it. The BIO International Convention regularly attracts 15,000 of the most powerful biotech and pharma players from 65 countries, offering powerful business partnering, networking and education that go far beyond professional development
Face-to-face partnering meetings with thousands of companies
Hundreds of Company Presentations from the industry's up-and-coming innovators
World-renowned speakers leading Keynote Luncheons and Super Sessions
Session tracks covering timely issues in R&D, IP, Business Development, Commercialization, Digital Health, Personalized Medicine and more
1,700+ exhibitors offering a competitive edge in all fields—from Digital Health and Diagnostics to Bioprocess
Exciting networking and social events—including Monday's Welcome Reception and Wednesday's Gala Reception
Join the global biotech community in Philadelphia and see how the everyday becomes extraordinary at BIO 2015. Register now at convention.bio.org.