October Funding Alerts Roundup
ACS/MRA Issue Joint RFP for Cancer-Related irAEs Detection/Prevention Research The American Cancer Society (ACS) and the Melanoma Research Alliance (MRA) have partnered to support research leading towards reduction of irAEs and improvement of overall outcomes for cancer patients treated with checkpoint immunotherapy.
This Request for Applications (RFA) offers funding for grants to test feasibility and generate preliminary data in the form of Pilot Awards and at least one Multidisciplinary Team Award. MRA and ACS have each committed $1 million for the awards. The combined $2 million will be used to fund at least one Multidisciplinary Team Award at $1 million for up to three years and up to five Pilot Awards at $200,000 each for two-year periods.
Multidisciplinary Team Award
Team Awards are designed to foster interdisciplinary collaborative research to promote transformational advances with the potential for rapid clinical benefit.
Electronic Application deadline: October 31, 2017
Paper Application copy deadline: November 1, 2017
Application policies and instructions
Pilot Award
Pilot Awards are intended to help seed the ground in this relatively young area of checkpoint irAE research.
Electronic Application deadline: October 16, 2017
Paper Application copy deadline: October 17, 2017
Application policies and instructions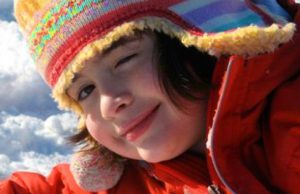 A Kids' Brain Tumor Cure Accepting LOIs for PLGA Tumor Research
The number one priority of A Kids' Brain Tumor Cure Foundation is to act as a catalyst for researchers world-wide to turn their attention to the area of pediatric low grade glioma brain tumor research and to award research grants for the most promising programs and studies. Our hope is that this research will lead to a better understanding of the causes of PLGA as well as the discovery of more effective treatments and a cure for the most common forms of children's brain tumors.
Proposals related to basic and translational* projects that can advance understanding of the underlying biology of the development and treatment of PLGA tumors will be considered. Investigators in the early years of their careers are encouraged to apply. Find out more here.
Award Description
Award funding is based on size, impact and complexity of project.
Funding can be awarded over one, two or three-year period.
Previous PLGA Foundation grant recipients are eligible to apply.
Awards range from $100,000 - $500,000, depending on project scope and duration.
Applications accepted throughout the year.

Epilepsy Foundation Invites Entries for 2018 Shark Tank Competition
The Epilepsy Therapy Project, an initiative of the Epilepsy Foundation, is inviting entries that represent the most innovative new ideas in epilepsy treatment and care for its seventh annual Shark Tank Competition. The winner(s) of the 2018 Shark Tank Competition will receive international recognition and compete for awards totaling $150,000 to support the development and commercialization of an important new product, technology, or therapeutic concept to help people with epilepsy.
The deadline for submitting a Letter of Intent (LOI) is October 16, 2017.
To be eligible, applicants must demonstrate an ability to move the proposed plan to completion, showing how the prize can accelerate any step along the path to market. Inventors who submitted ideas in previous Shark Tank competitions are encouraged to re-submit their ideas if substantial progress has been made.
For complete competition guidelines, application instructions, and information about last year's winners, see the Epilepsy Foundation website.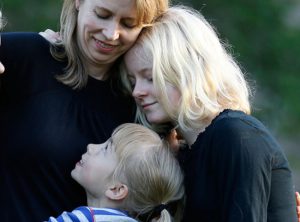 Rivkin Center Accepting Applications for Pilot Studies in Ovarian Cancer Research
The Marsha Rivkin Center for Ovarian Cancer Research supports public early detection screening for ovarian cancer, produces nationally and internationally attended research symposia, and provides funding for innovative ovarian cancer research and scholar grants to up-and-coming investigators.
The center is accepting applications for pilot study projects in ovarian cancer research.
Through the center's Pilot Study Program, approximately ten one-year grants of $75,000 will be awarded to support investigator-initiated projects in all areas of ovarian cancer research. Projects designed to analyze data from already funded clinical trials also will be considered. Priority will be given to proposals that are innovative, multi-disciplinary, and likely to lead to the submission of grant applications for independently funded investigations.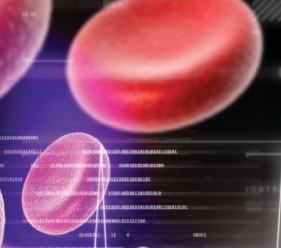 National Blood Foundation Accepting Applications for Early Career Scientific Research Grants Program
The National Blood Foundation, the philanthropic arm of the American Association of Blood Banks, has announced the availability of funding in 2018 for scientific research projects related to transfusion medicine and cellular therapies.
NBF will award grants for investigator-initiated original research focused on any aspect of blood banking, transfusion medicine, cellular therapies, or patient blood management. Grants will support one- or two-year research projects with a maximum award of $75,000.
Awards will not be made to increase the funding available for currently funded research projects. NBF grants are intended to provide seed funding that allows the principal investigator to enhance his/her preliminary data so that is useful in applying for bigger grants.
To be eligible, an applicant must be a doctor (MD or PhD), medical technologist, or transfusion medicine or cellular therapies professional. All applicants will be considered regardless of age, race, gender, national origin, or religion.
Submit the application by 11:59pm ET December 1, 2017.

SVS Foundation Announces Vascular Disease Clinical Research Seed Grant Program
The SVS Foundation, the charitable arm of the Society for Vascular Surgery, has announced the launch of the Clinical Research Seed Grant program.
Projects should be clinical research projects, preferably patient-oriented (research conducted with human subjects or on material of human origin such as tissues, specimens and cognitive phenomena for which an investigator directly interacts with human subjects). Applications addressing one of the SVS Clinical Research Priorities are encouraged, and small-scale clinical trials and ancillary studies in the setting of existing clinical trials (industry or NIH-supported) will be considered.
Grants of up to $25,000 will be awarded for direct costs for a one-year period. Costs for laboratory assays, imaging studies (as appropriate), data collection, and statistical support are allowable; principal investigator salary, institutional overhead expenses, and major equipment and travel expenses are not allowed.
To be eligible, the principal investigator must be an SVS active member within the first ten years of practice or a fellowship- or integrated residency-trained, board-eligible, vascular surgeon within the first ten years of practice with a full-time faculty position and an SVS active member serving as mentor.
Application deadline: March 1, 2018