PRESS RELEASE: Shukla Appointed to serve on the NACIE
U.S. Secretary of Commerce Penny Pritzker Appoints Larta CEO Rohit Shukla to Serve on the National Advisory Council on Innovation and Entrepreneurship WASHINGTON, DC – October 8, 2014 – Rohit Shukla, Founder & CEO of Larta Institute, has been selected to serve on the National Advisory Council on Innovation and Entrepreneurship (NACIE). Secretary of Commerce Penny Pritzker announced that Shukla will join 26 other individuals who will advise the Secretary of Commerce on issues related to accelerating innovation, expanding entrepreneurship, and developing a globally competitive workforce.
"Through our 'Open for Business Agenda,' the Commerce Department has prioritized supporting entrepreneurs and helping foster innovation, which are key drivers of America's global competitiveness," said Secretary Pritzker. "The new NACIE members are a diverse and dynamic group of successful entrepreneurs, innovators, and investors, as well as leaders from nonprofit organizations and academia. I appreciate their willingness to serve our nation on these important issues, and I look forward to working with the Council to advance innovation and cultivate a skilled workforce for today's 21st century jobs."
Shukla is an established thought leader and respected practitioner on innovation management, commercialization, and enterprise and technology-led economic development. He has advised governments, multilateral organizations, communities and enterprises throughout the world, creating initiatives that expand entrepreneurship, promote commercialization and enhance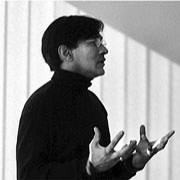 the competitiveness of regions across many parts of the globe.
"I am honored to have been appointed to serve on the National Advisory Council on Innovation and Entrepreneurship," said Shukla. "At Larta Institute we have worked for over 20 years to 'energize' the ideas of innovators. Our reward is to see them achieve impossible things with limited resources and endless dreams. I look forward to engaging in dialogue with a great group of members. This initiative is another testament to the service of entrepreneurship in this great country."
In addition to his stint as an entrepreneur early in his unique and diverse career, Shukla also  created and managed the first "defense adjustment" program derived from policy advice he provided to the Clinton Administration in the early 1990s. In 1993, during California's defense-led downturn, he founded and grew Larta Institute, a private nonprofit consulting firm, contracted by governments around the world to help small companies bring novel technologies to market. Larta deploys a unique "Network-Centric" model which has built a global innovation ecosystem around its high-impact entrepreneurs. Since Shukla founded Larta 21 years ago, the organization has assisted over 9900 entrepreneurs leading to over $1.7 billion raised from non-government capital providers. Larta manages one of the largest innovation pipelines of companies, emerging from research funded by the largest agencies of the U.S. Federal government (NIH, USDA, NSF), research universities across the country and from a network of global partner nations.
The Council will operate as an independent entity within the Office of Innovation and Entrepreneurship (OIE), which is housed within the U.S. Commerce Department's Economic Development Administration (EDA). NACIE's overarching focus is recommending transformational policies to the Secretary that will help U.S. communities, businesses, and the workforce become more globally competitive. NACIE members, who will serve a two year term, were chosen based on their ability to carry out the objectives of the Council. NACIE's work will be organized into subcommittees around three main focus areas: entrepreneurship, innovation, and job-driven skills training. The full Council will convene four times each year beginning with the first meeting in December 2014.
To learn more about Larta and follow us on our social media channels, visit Larta.org
To learn more about NACIE, visit http://www.eda.gov/oie/nacie/