Staff promotions and new-hire
Congratulations are in order! Judy Hsieh, one of our long time dedicated team members, has been promoted, and Cindy Le is our newest team member.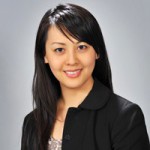 Judy Hsieh was promoted from Senior Programs Manager to Programs Director mid-summer. She has been with Larta since 2008, when she assumed program management responsibility for Larta's contracted NIH Commercialization Assistance Program (NIH CAP).  She has since been an important management resource across all our commercialization initiatives.Judy's passion and devotion to the success of the entrepreneurs she works with has earned her the respect and admiration of the companies we serve and clients.
"I am excited to serve in this new role," says Judy. "We have excellent leadership at Larta, and I am thrilled to continue working under their guidance. Our goal for the Programs team is to deliver high-quality products in a timely manner with internal efficiency. Looking ahead, I will continue to work toward this goal, as well as to identify opportunities for continuous improvements, and to contribute to Larta's overall mission and objectives."
Congratulations Judy! We are honored to have her assume this new responsibility.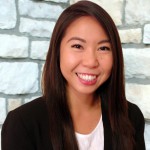 Cindy Le was hired in July as the External Relations Associate at Larta Institute. Prior to joining Larta, Cindy worked as an Account Executive at Charity Brands Consulting, a nonprofit consulting and cause marketing firm dedicated to forming a bridge between nonprofits and corporations. Cindy's work at Charity Brands was instrumental in securing the company a contract with the United Nations Foundation.
Cindy started at Larta mid-July, and has hit the ground running. The team has felt the impact of her contributions from her first day.
In her spare time, Cindy loves to bake and explore new hiking trails. She also volunteers as a dog walker at Westside German Shepherd Rescue on the weekends. Welcome Cindy!