Technologies in healthcare IT speed up the decision making process
Whether your doctor admits it or not, your input is evidence-based medicine, which includes three key components: research-based evidence, clinical expertise (i.e., physician's experience, knowledge, and clinical skills), and the patient's values and preferences. The goal of evidence-based medicine is to improve patient engagement, information sharing, and tools to improve health services. Wireless technology is a game changer Thanks to a rapid acceleration in the advancement of electronic data, technology is changing the landscape of how patients and providers are managing healthcare and use, storage and retrieval of health information.
In 2014, the global m-health market (the use of mobile phones and other wireless technology in medical care) was valued at $10.5 billion. It's expected to grow at a CAGR of 33.5% between 2015-2020.
Lower cost and convenience in medical innovations, integration of wireless technologies, and accessibility of smartphones, are among some of the influences contributing to the tech shift in the healthcare landscape.
The online consumer has a role to play The expansion in the use of consumer-driven models on the internet, covering reviews, travel, shopping and financial services (e.g. Yelp, Kayak, Amazon, e-banking etc.), among others, is also impacting the healthcare industry.
Healthcare technology innovators are incorporating a consumer-driven approach, together with the advancement of electronic data technologies, in the development of tools and platforms that allow providers and patients to customize their experience applicable to their unique situations; and working with a robust database to become better informed about their choices and evaluation of treatments or care.
Larta' Commercialization Accelerator Programs (CAPs) actively engage with a group of high-tech startup companies each year, to focus them on just-in-time strategies and tactics on developing their commercial businesses and transition their SBIR/STTR-funded technologies into the marketplace. In fact, we have followed over 25 high-tech startup companies working to develop tools and platforms using the evidence based medicine method in the last five years; three of them were participants in the 2015-16 Larta NIH CAP (Commercialization Accelerator Program).
Center for Social Innovation Founded in 2006, C4 is a mission-driven, woman-owned small business with a deep commitment to social justice and equality. The company works on housing and homelessness, and recovery from mental health conditions, substance use disorders, and trauma.

Connecting Health Innovations LLC  Founded in 2013 with a focus on the promotion of healthier eating in the US population as a whole, and among medically underserved populations in particular. The company works with physicians and patients using patient-centered counseling intervention to better manage patients' diet.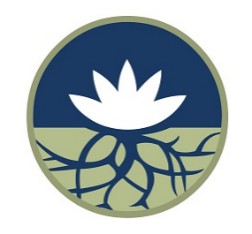 Evidence Based Practice Institute, LLC. Woman-owned small business founded in 2007 that combines online learning and collaboration opportunities, design, and social enterprise to help clinicians improve client's outcome, specifically with client's with behavioral and mental health issues.
In the short run, these companies are addressing a critical need in the market for comprehensive, easy-to-scale web-based platforms so all patients in the healthcare system can receive evidence-based care for their unique problems, medical situations, and preferences.  In the long run, these technologies will help in reducing healthcare costs and the effectiveness of, and time involved in, follow-on client/patient care.