Woman-owned startup heals teeth from the inside out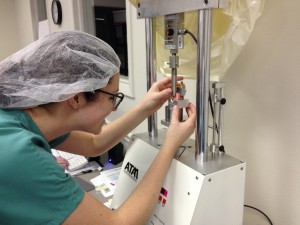 Bradenton, Florida Carolyn Primus, CEO Technology: Dental/bioactive cements Larta Institute: NIH-CAP 2014-2015
We sat down with Carolyn Primus, President of Avalon Biomed and recent alumni of our 2014-2015 NIH CAP, to find out why her company is worth watching.
What does Avalon Biomed do/what is your technology? We are a manufacturer and developer of bioactive materials that induce healing of the tooth pulp, and can help save traumatized teeth from extraction. The bioactive material allows the tooth to heal from the inside out.
Why does your company consider this a need? Teeth are an integral part of people's lives. Teeth have esthetic functions such as smile and facial structure, and necessary functions such as speech and eating. Healthy attractive teeth are important to all individuals. They can influence the job you get, who interacts with you, and various other social or professional aspects of your life.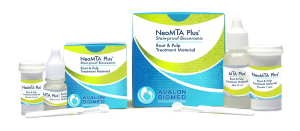 What sets Avalon Biomed apart from the competition? Our products are recognized by Dental Advisor as the best in its class for healing the tooth pulp while being more affordable and convenient than the competition. Our pricing is cost-effective, and the material more reliably heals injured and infected teeth, and has better clinical properties, than our competition.
How does Avalon Biomed feed, fuel or heal the world? Avalon Biomed Inc. is not only committed to help save an individual's teeth, we're also working to help global dental health by donating 20% of our profits toward underserved dental communities around the world.
Additionally, Avalon Biomed has products and dealers in 13 countries, has been listed as a top product in both 2015 and 2016 on Dental Advisor's list of Clinical Problem Solvers, and is scheduled to shoot a segment on Worldwide Business with Kathy Ireland later this year.
VOX asked Avalon's one-one-one mentor, Lou Scarmoutzos, his impressions of Avalon Biomed after working with them on Larta's NIH-CAP. Lou was enthusiastic in his reply, "Carolyn has persevered by breaking into the change-resistant and male-dominated medical device industry. Through this process she has built a profitable company that manufactures a premium yet cost-effective product in the USA, and sells it world-wide."
Worth watching? You bet!