"Women Who Light the Community" Award for Larta PA
Each year the Boulder Chamber selects outstanding women business and community leaders for their "Women Who Light the Community" award. This year, one of Larta's own, our Principal Advisor Vivian Dullien, received this prestigious honor.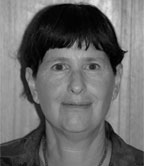 Vivian Dullien has been part of the Larta network, as a "Principal Advisor" (PA), mentoring our early stage innovators. In her role as a PA, she has helped 106 companies commercialize their innovations for over 12 years. She has over 30 years of commercialization experience as an entrepreneur, biomedical inventor and innovator.
Rohit Shukla, Larta's founder & CEO is effusive in his praise, "Vivian has been a productive and proud member of Larta's network, bringing her vast experience to the companies she serves, serving as a guide, philosopher and friend, and being a great cheerleader for Larta itself. She is exemplary of Larta's network-centric philosophy in action!"
Vivian exemplifies Larta's mission to energize the transformation of technology ideas into solutions that make lives better for people around the world.
In 1986, Vivian co-founded Dullien Associates and specialized in turning around non-compliant clinical sites for companies ranging in size from start-ups to big pharmaceutical firms.
By 1991, she invented a new diagnostic device and founded her own startup, Biex, Inc., a venture capital-backed company, where she served as CEO and on the Board of Directors. Biex raised over $50 million in capital and introduced a product nationwide before it was sold in 2002.
A trailblazer in her field, Vivian has many firsts to her name. She was the first woman to take a clinical chemistry medical device product through the FDA approval process. The first woman chair of the UCAR Foundation. And, among the first women in Colorado to obtain venture capital in the 1990s.
Kudos Vivian! You make us proud!